FREIGHT PROCUREMENT IN A PANDEMIC
THE CASE STUDY
Our customer is a US manufacturer of consumer electronics. The company has more than 35,000 employees worldwide. As a global manufacturer, they are responsible for the entire fow of goods from assembly line to regional distribution points.
Their supply chain is managed through teams in three regions; APAC, EMEA and Americas. Prior to Covid-19, their supply chain ran like clockwork with a small group of Top 25 Freight Forwarders. Lanes and rates were assigned and agreed upon for a contractural period of time.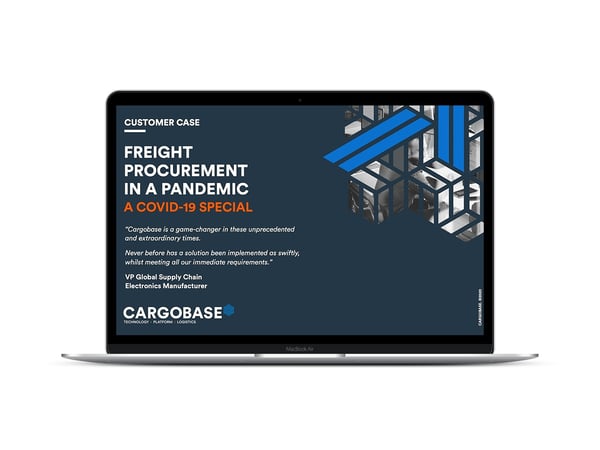 YOU WILL LEARN
How did they manage to automate their workflows to improve their productivity and efficiency

How they managed to get a better overview of their logistic providers more conveniently

And more
DOWNLOAD YOUR CUSTOMER CASE NOW!