FREIGHT
EXECUTION
Our most used feature. Award & Book, Configure & Automate, Inform & Pre-Alert suppliers, vendors and colleagues in real-time and on-the-go, with our automated freight booking and centralized communications features.
Award and Book
Directly With Logistics Service Providers or Carriers


Automatically trigger bookings through predefined actions (e.g. external sources such as ERP)
Book manually from a pre-agreed rate or through a spot-buy exercise
Automate internal and external shipment request flows
Customize your approval flows (according to spend, freight mode, exceptions etc.)
Automated parcel label creation and printing
Configure and Automate Your Internal and External Freight


Allow for non-logistics colleagues (e.g. buyers, planners, engineers, sales) to request for logistics services
External stakeholders (e.g. suppliers) can submit pick-up requests or make authorized freight bookings to enhance visibility
Expand your logistics operations to be able to receive freight requests for processing and execution from internal or external sources
Inform and Pre-Alert Relevant Stakeholders of Booked Shipments


Logistics Service Providers will be alerted in real-time for immediate pick-up acknowledgement
Your appointed customs broker is alerted automatically of outgoing or incoming shipments
Non-logistics colleagues are informed of booked shipment (with your configured user visibility rights)
Execute Shipments
ON THE GO
Our mobile-friendly platform allows you to execute shipments ON THE GO using your smart devices.
CASE STUDY
Learn how this global Electronics Manufacturer uses Cargobase TMS to manage its inbound logistics processes.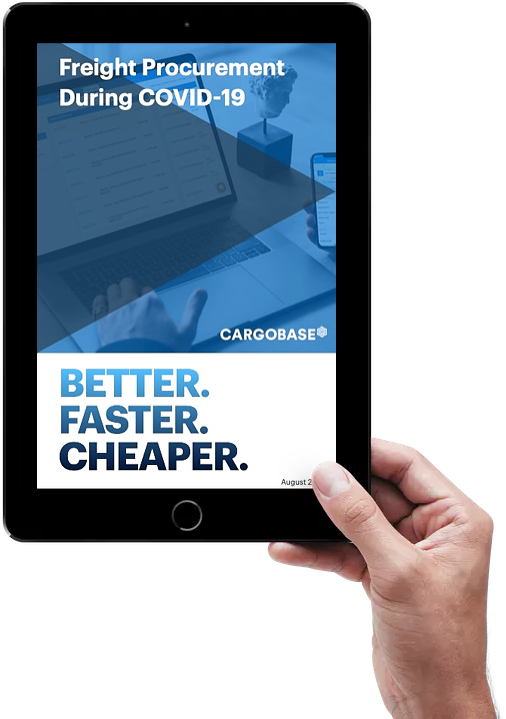 Ready To Automate Your Logistics?
Learn how you can automate your logistics processes in less than 2 weeks.